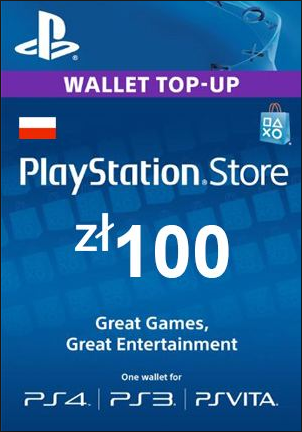 Gorący
Play Station Network 100 PLN PL
Ten produkt jest przeznaczony tylko dla PL, może być aktywowany tylko na koncie PL!
Platforma:
Region:
Zasoby: W magazynie
Opis produktu
Karta PSN pozwala na bezpieczne i łatwe dodawanie wartości do portfela wirtualnego.
Możesz to zrobić bez podawania informacji o swojej karcie kredytowej.
Karta PlayStation Network to chroniony kod składający się z 12 znaków, który daje pieniądze portfelowi wirtualnemu twojego konta.
Karta PSN pozwala kupować gry, filmy, bonusy, a nawet piosenki bezpieczne i szybkie.
PlayStation Store obejmuje Play Station 3, PSP, PS Vita i Playstation 4.
Z całą dostępną wspaniałą zawartością, karta PlayStation Network 100 PLN jest wspaniałym prezentem dla rodziny lub przyjaciół.