In order to redeem a Steam Gift Card:
Launch Steam and login to your account
Go to Games, then click on the "Redeem a Steam Wallet Code " option
Enter the code you have received from us via email
Click Continue
Fund will be added to your Steam Wallet
KUP TERAZ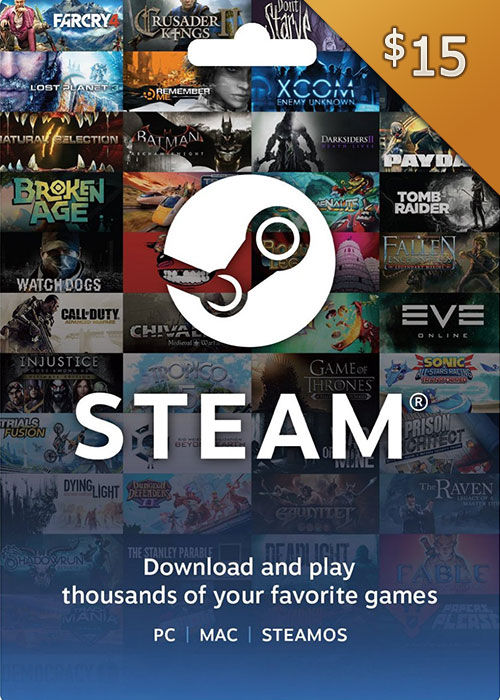 Nowy Gorący
Platforma:
Region:
Zasoby:
Dostępne na zamówienie
bestseller! Zapotrzebowanie przekracza podaż! Uzupełniamy nasze zapasy, Wyślemy klucze na twój e-mail w ciągu 48 godzin od rezerwacji.
Opis produktu
Aby zrealizować kartę upominkową Steam:
Uruchom Steam i zaloguj się na swoje konto
Przejdź do gier, a następnie kliknij opcję "Zrealizuj kod portfela Steam"
Wprowadź kod otrzymany od nas e-mailem
Kliknij Kontynuuj
Fundusz zostanie dodany do twojego Portfela Steam
Karty upominkowe Steam i kody do portfela to łatwy sposób na wpłacenie pieniędzy
własny portfel Steam lub podaruj idealny prezent z gier swojemu przyjacielowi lub członkowi rodziny.
Otrzymasz kartę upominkową Steam, której możesz użyć natychmiast, aby odebrać gry w sprzedaży.
Wykorzystanie kodu karty upominkowej Steam jest łatwe. Po prostu zaloguj się na swoje konto Steam lub utwórz nowe konto,